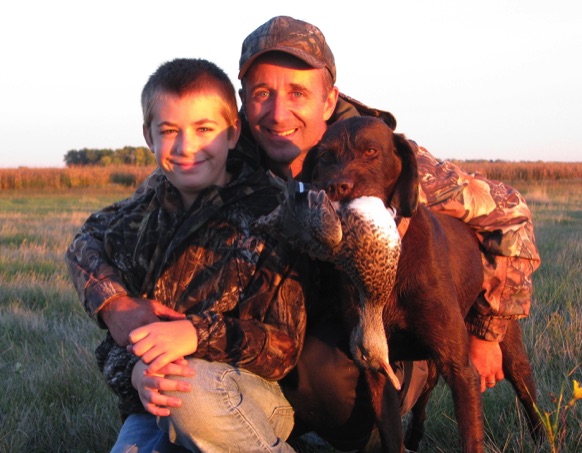 We are avid waterfowl and upland game enthusiasts who hunt extensively throughout the season. Pursuing a wide variety of game in numerous states, we have found that the pudelpointer has always readily adapted to any terrain, cover, climate, and game being pursued. They have the staying power and endurance to last throughout the demanding hunting season from September through January. In the off season, we train and test our dogs through NAVHDA and to its standards.
    Our first pudelpointers were acquired in 1995 from one of the founders of the breed in North America, Dr. Jacob Lulack of Birchwood Kennels. He has owned, imported, and bred pudelpointers since 1964. Dr. Lulack, a senior test judge, has been involved in the development of the NAVHDA movement from the beginning as one of NAVHDA's original grandfathers. As one of the founders of the Pudelpointer Club of North America (PCNA) he was the long time keeper of the original pudelpointer stud book.
Dr. Lulack's breeding program and success cannot be denied as one of the cornerstones of the breed in North America. Nearly all pedigrees of pudelpointers bred in North America reveal Birchwoods influence.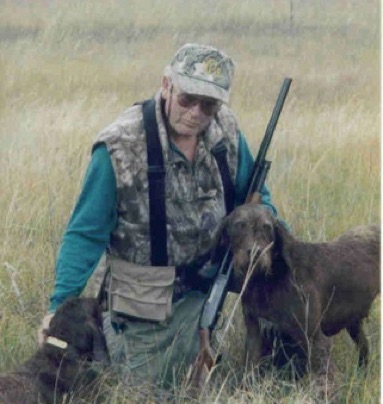 Impressed with the hunting prowess and trainability of our first Birchwoods Pudelpointers, we started our breeding program with encouragement, guidance, and insight from Dr. Lulack.
Our first two Birchwoods Pudelpointers, Nash and Sage, became the foundation of our breeding program.
Birchwood's Neptune (Nash)
NA Prize 1, 108 Points
UT Prize 2, 173 Points
NAVHDA Breeders Awards Sired
2002 X Birchwoods Siren
2005 X Cedarwoods Destiny
2008 X Rock Creek Echo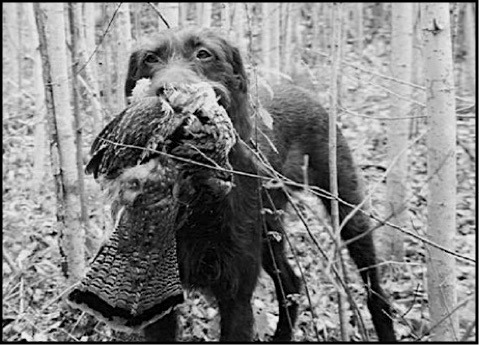 Birchwood's Siren (Sage)
NA Prize 2, 101 Points
2002 NAVHDA Breeders Award
2006 NAVHDA Breeders Award
Nash and Sage have since passed. They were the start of Rock Creek Kennel. Their prodigy has produced NAVHDA breeders awards and pups that have passed NAVHDA tests at a very high percentage. To learn more about our dogs, kennel facilities, and training grounds, visit our training page.
   We know that purchasing a hunting dog is a big commitment. The pup you get will not only be your hunting companion, but will also be a big part of your family for many years. The hunting season is very short. The memories of your dog in your families daily life will be as important as your pups first intense point, that rooster busting out of the cover, or that incredible retrieve on a late season Bluebill. Being a part of such a commitment, we would like to share a bit about our family below. Thank you for visiting our web site and please check back again and be sure to check out our Facebook, Instagram and Youtube link below.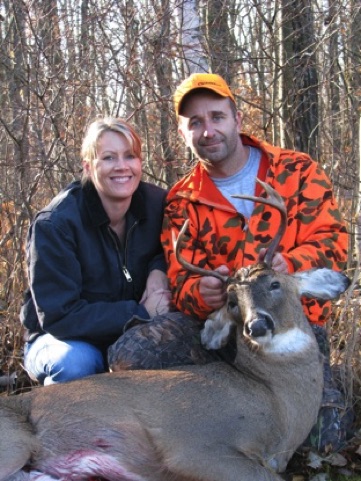 Scott and Denise both grew up in Minnesota and have both enjoyed the outdoors since childhood. Married in 1989, they have four children and have home schooled all of them.
After spending twenty years home schooling four children, Denise is now selling vintage items in her Etsy shop. She also helps train, care for, and maintain our pudelpointers. She has been involved in NAVHDA as test secretary and meal provider.  Denise enjoys anything outdoors and filming our pudelpointers hunting wild birds.
Scott retired as a police officer after 27 years of service and now runs our kennel full time. He is at home anytime he is in the outdoors. He enjoys hunting, fishing, canoeing, and camping with his family. His passion for hunting dogs has grown from childhood. This passion has evolved to his involvement with NAVHDA and pudelpointers.
Now married, Erin graduated with an English major and has volunteered as assistant copy editor for NAVHDA's Versatile Hunting Dog magazine.
At 12 years old she logged over 250 miles on the dog sled, running a team of three pudelpointers. That was the year she shot her first woodcock after many attempts and at 13, Erin trained and tested her first pudelpointer.
She now works under her LLC, Upland Endeavors, at Rock Kennel. She has qualified numerous NA and UT dogs and has qualified two dogs for the Invitational.
Visit her Instagram page by clicking on the below Icon.
Uplandendeavors: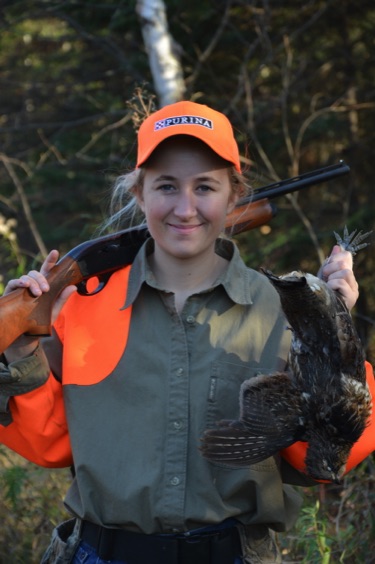 Regan is studying coding, enjoys playing the violin, photography, art, camping, and mentoring young girls at her church.
At 13 Regan trained and tested her first pudelpointer, earning a Prize 1, 112. She has run several dogs in NAVHDA tests. Regan loves duck hunting. I think it is the artist in her that is inspired by sunrises over a duck pond.
Although the woodcock have still eluded her, she is a crack shot at ducks and sharptail.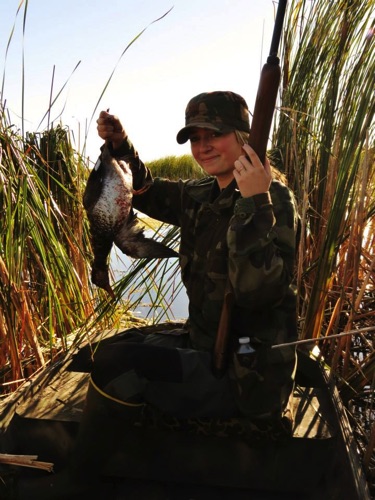 Samuel is a Mechanical Engineer for Boston Scientific and has a minor in Chinese studies.
He tested his first NA pup at 12 years old. Sam worked at our kennel full time assisting in the training and testing of numerous NA and UT dogs when he was home from college.
Sam enjoys fast cars, weight lifting, turkey hunting, and traveling.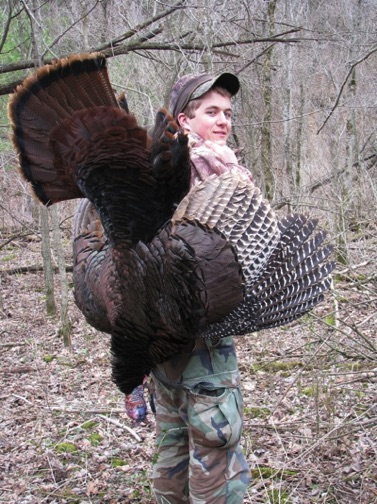 Our youngest is Nathan who now works as an assisted living aid with thoughts of becoming a paramedic.
Nate enjoys shooting and competed in precision .22 caliber and air rifle events. He also shot trap in highschool. Nate enjoys music, art, and traveling.
He tested his first NAVHDA pup at 15 and worked for us for a summer assiting in the training and testing of NA pups.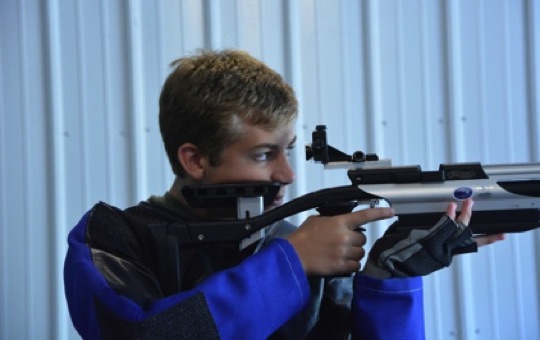 Thank you for visiting our site and letting us share a little about ourselves. The inset photos of our kids were the photos from our first web site and serve to remind me of where we have come from and our future. Pudelpointers have been a big part of our life and family since 1995. They have enriched our lives and all of our outdoor adventures. Continue on in the site to learn more about our kennel and dogs.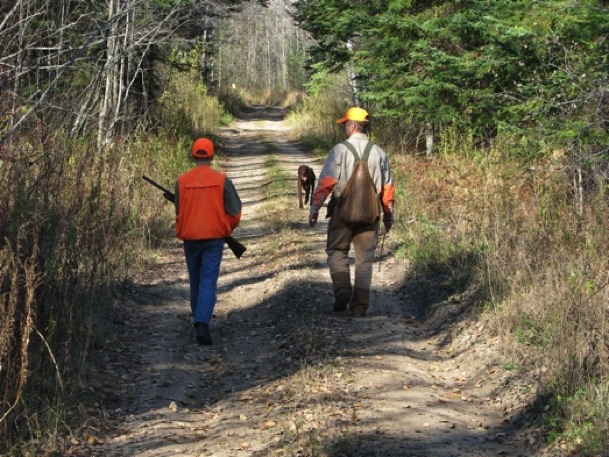 The steps of a man are established by the Lord: and he delighteth in his way.
Psalm 37:23